I'll do my utmost best to perform as Andromeda!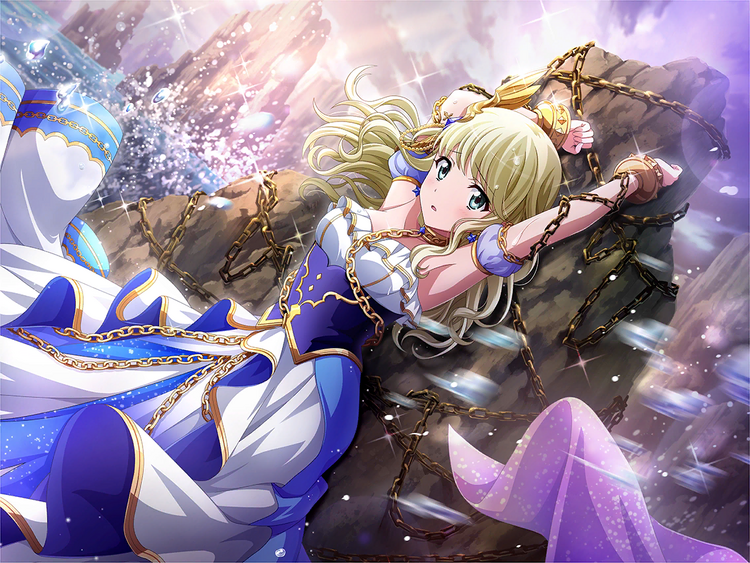 Slash of Brilliance
Low damage to front enemy. Low Brilliance recovery to self.
Dim Rondo
Reduced Brilliance Recovery to 3 rear enemies.
Chain Bond
High damage to rear enemy. Dexterity up & Effective element damage up to all allies.
Sacrifice Chain
Removes Cont. Positive Effects & Act Power down & Normal Defense down & Special Defense down & Extremely High damage to 3 rear enemies, dealing more damage when own HP is lower.
Auto Skill
(At Start) Aggro to all enemies for 1 turn(s)
(Passive) Burn Resistance: 100
(At Start) Fortitude to resist 1 hit(s)
Unit Skill
Flower element Stage Girl Act Power up 10% (Lv 1) - 30% (Lv 21), Critical Up 10% (Lv 1) - 30% (Lv 21)
Community content is available under
CC-BY-SA
unless otherwise noted.