"Karen, Mahiru, and the others might be on this island too. I have to find them."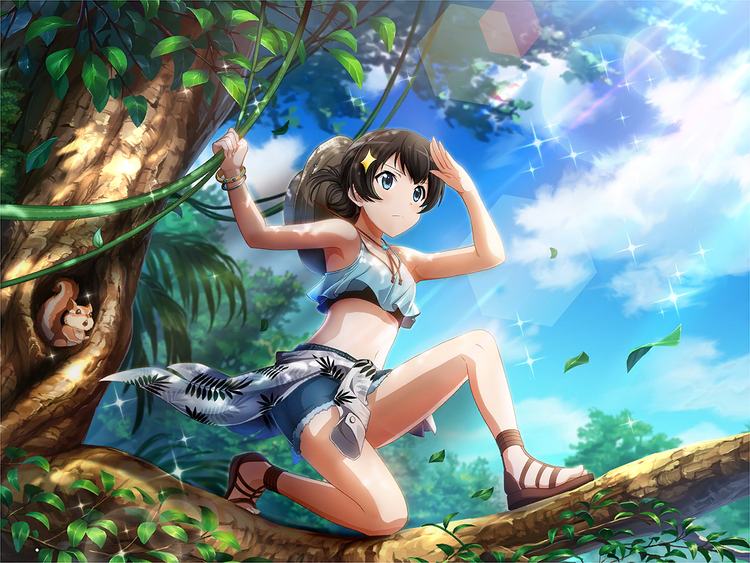 | | |
| --- | --- |
| Stage Girl | Hikari Kagura 【Bond Story】 |
| School | Seisho Music Academy |
| Initial Rarity | |
| Element | Cloud |
| Position | Back |
| Act Type | Normal |
| Description | A balanced Stage Girl with high Act Power, a high damage Climax Act, and Acts that supports allies. |
Recovery of Brilliance
Remove Burn and apply Burn immunity to all allies. Low Brilliance recovery to self.
Rondo of Brilliance
Medium damage to front enemy. Medium Brilliance recovery to 2 allies with the highest Act Power.
Restraint Slash
Medium damage & chance at Stop to 2 enemies with the lowest HP.
All Out SOS
Very high damage to enemy with the highest Act Power. Brilliance Regen each turn, Normal Barrier & Special Barrier to all allies.
Auto Skill
(At Start) Burn immunity to all allies for 3 turn(s)
(At Start) Fortitude to resist 1 hit(s)
(Passive) Climax Act Power + 10%
Unit Skill
Cloud element Stage Girl Act Power Up 5% (up to 15%), Critical Up 15% (up to 15%)
Community content is available under
CC-BY-SA
unless otherwise noted.