Blackbeard is an intrinsic part of the history of the Caribbean Sea!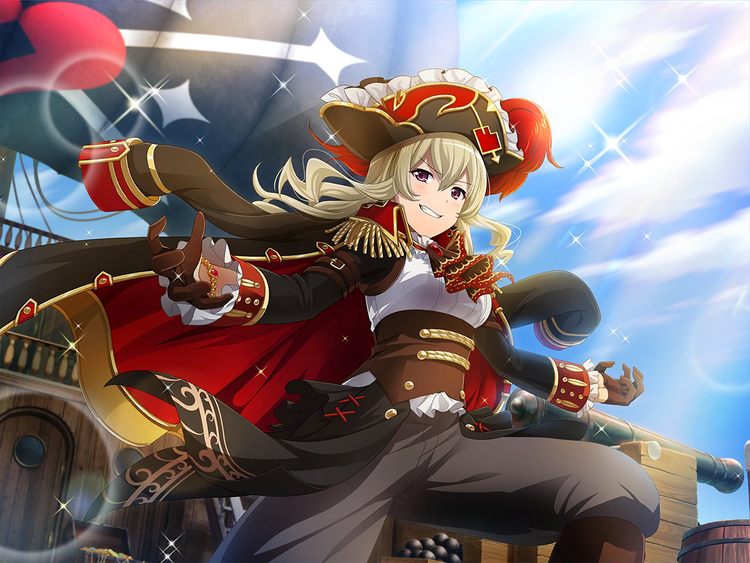 Slash of Brilliance
Low damage to front enemy. Low Brilliance recovery to self.
Target Acquired
Mark to 3 front enemies.
Morale Boost
Medium damage to front 3 enemies. Act Power up & Normal Defense up & Dexterity up to all allies.
Blackbeard's Cannon
High damage to 3 enemies with the lowest HP. Counter Heal to all allies.
Auto Skill
(At Start) Fortitude to resist 1 hit(s)
(Passive) Damage dealt +7%
(Passive) Effective element damage +10%
Unit Skill
Cloud element Stage Girl Act Power up 5% (up to 15%), Critical up 5% (up to 15%)
Community content is available under
CC-BY-SA
unless otherwise noted.