I'm excited to be playing the role of Ancient Rome's most ambitious man!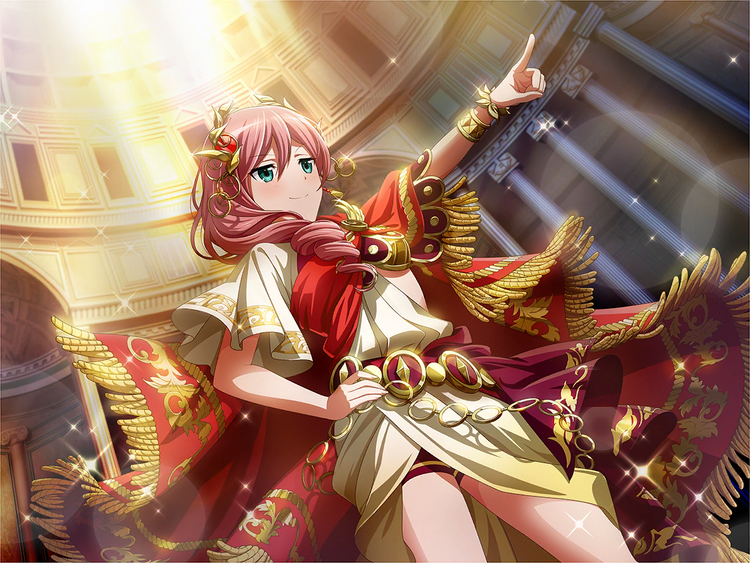 Strike of Brilliance
Low damage to front enemy. Low Brilliance recovery to self.
Ambitious Strike
High damage to front enemy. Act Power up & Dexterity up & Critical up to self.
Rondo of Brilliance
Medium damage to front enemy. Medium Brilliance recovery to 2 allies with the highest Act Power.
Treacherous Die
Very high damage to all enemies. Brilliance Regen & Damage received down to all allies.
Auto Skill
(At Start) Fortitude to resist 1 hit(s)
(At Start) 52% Evasion Rate up to all allies for 2 turn(s)
(Passive) Get 10 Brilliance each turn
Unit Skill
Act Power up +10% (MAX 30%) & Critical +10% (MAX 30%) to Center Position
Community content is available under
CC-BY-SA
unless otherwise noted.